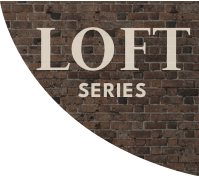 Stratospheric Loft HSS - Sunburst
This pictures are referred to the model. The details of the body may change
Description
Stratospheric Loft HSS - Paoletti Guitars
Here is a Paoletti Loft Series which features their signature Chestnut body, Roasted Hard Maple neck/Pau Ferro fretboard, and Paoletti Handmade pickups.
Paoletti Pickups are handmade and manufactured 100% in house. Wired to the guitars electronics with a 22 AWG tinned cloth wire. Each pickup is coated with a wax layer to maintain integrity and to protect from any external interference. And best of all, they're built to last!
The Stratospheric Loft HSS guarantees satisfaction for every musician looking to own a real piece of our family's history and for that one of a kind guitar that really stands out from the crowd.
What to know more about the roasted maple? Check this article and customize your guitars, tune it to your sound! READ MORE
You could also like:
"It's a great emotion to give a new life to our ancient chestnut, is like painting a memory of it that last in a guitar, ready to bring you years of high quality playing."

Fabrizio Paoletti - Master Builder

SIGN UP TO RECEIVE EMAIL UPDATES
New product announcements, special promotions, sales and more .
Specifications
BODY MATERIAL

Reclaimed Chestnut Wood

BODY FINISH

03/00 Sunburst

NECK MATERIAL

Roasted Maple Neck

FRETBOARD MATERIAL

Pau Ferro

NECK DIMENSIONS (Thickness)

21,0 mm first fret 24 mm 12th fret

NUT

Bone

FRETS

Medium width: .103" - Crown: .046"

NUMBER OF FRETS

22

FINGERBOARD RADIUS

12"
SCALE LENGTH

648mm

BRIDGE

Paoletti 6-screws bridge

PICKGUARD

Nickel Brass OEM production (Aged Nickel)

NECK PICKUP

Paoletti 60's – 7.5K Alnico 5

MIDDLE PICKUP

Paoletti 60's – 7.5K Alnico 5

BRIDGE PICKUP

Paoletti Rock II - 8.1K Alnico 5

WEIGHT

3,5kg to 4,0kg

CASE

Hard-case

MISC

Certificate of warranty & authenticity