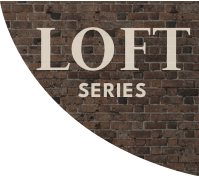 Stratospheric Loft HH - Schaller Bridge®
This pictures are referred to the model. The details of the body may change
Description
Stratospheric Loft HSS - Schaller bridge®
Here is a Paoletti Loft Series which features their signature Chestnut body & a Firemist Blue finish, Roasted Hard Maple neck and Paoletti Handmade pickups.
On board of this model , Mr. Paoletti has chosen to feature 2 Paoletti Humbucker Rock II – 7.8K Alnico 5. CRL switch and CTS pots, ensure an accurate selection of your desired tone. Paoletti Pickups are handmade and manufactured 100% in house. Wired to the guitars electronics with a 22 AWG tinned cloth wire. Each pickup is coated with a wax layer to maintain integrity and to protect from any external interference. And best of all, they're built to last!
Schaller Original Bridge, their long-term experience with the production of Double locking tremolos has gone into the development of this tremolo. Exchangeable knife edges made of hardened steel and cast steel saddles, combined with a solid tremolo block provide perfect sound transmission and an extremely long sustain.

The Stratospheric Loft HH guarantees satisfaction for every musician looking to own a real piece of our family's history and for that one of a kind guitar that really stands out from the crowd.
You could also like:
"It's a great emotion to give a new life to our ancient chestnut, is like painting a memory of it that last in a guitar, ready to bring you years of high quality playing."

Fabrizio Paoletti - Master Builder

SIGN UP TO RECEIVE EMAIL UPDATES
New product announcements, special promotions, sales and more .
Specifications
BODY MATERIAL

Chestnut wood

BODY Finish

05/30 Firemist Blue

NECK MATERIAL

Roasted Maple

FRETBOARD MATERIAL

Ebony

NECK DIMENSIONS (Thickness)

21,0 mm first fret 24 mm 12th fret

NUT

Bone

FRETS

Medium width: .103" - Crown: .046"

NUMBER OF FRETS

22
FINGERBOARD RADIUS

12"

SCALE LENGTH

648mm

BRIDGE

Schaller® Original

ELECTRONIC

CTS 500 K + CRL 2 WAY SELECTOR

PICKGUARD

NONE

WEIGHT

3,5kg to 4,0kg

CASE

Hard-case

MISC

Certificate of warranty & authenticity