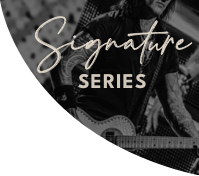 Skybass Loft 5 Strings - L'oscuro alchimista
This pictures are referred to the model. The details of the body may change
Description
Skybass Loft - Custom Work / L'oscuro Alchimista
What makes a Paoletti Bass special, is the careful selection and use of aged chestnut woods, preserved and reclaimed from our 130+ year old wine barrels.
The vibrations that a chestnut body generates is one of a kind in frequency, harmony, and offers tonal sustain across the full harmonic spectrum.
Unleashing the strong tonal resonance from each grain of the instrument, every Paoletti Bass features a Roasted Maple Neck.  It guarantees high stability thanks to our custom formulated roasting process and by employing a double action Truss Rod within.

Here is a Skybass Loft - 04/00 Heavy Black feature Seymour Duncan® Pickups:
BRIDGE PICKUP

NECK PICKUP

The Skybass Paoletti guarantees satisfaction for every musician looking to own a real piece of our family's history and for that one of a kind guitar that really stands out from the crowd.
Here a Signature models made for L'oscuro alchimista from the Italian Metal Band "Atroci"
The Italian Band Atroci have no CV. The Atrocious never formed. The Atrocious have always existed. Timeless, from the top of the 5th dimension, they decided to descend to Earth to pursue a specific goal. All of this happened so long ago that even The Atrocious themselves are not sure that it happened that way. Their supreme purpose is to convert creation to Metal, eliminating any other type of music. Many are the evil enemies who oppose the Atrocious but their immortal faith in the Metal has led them, over the invincible centuries, to us.
---
You could also like:
"It's a great emotion to give a new life to our ancient chestnut, is like painting a memory of it that last in a guitar, ready to bring you years of high quality playing."

Fabrizio Paoletti - Master Builder
SIGN UP TO RECEIVE EMAIL UPDATES
New product announcements, special promotions, sales and more .
Specifications
BODY MATERIAL

Reclaimed Chestnut

BODY FINISH

Dante Heavy Black

NECK MATERIAL

Roasted Maple Neck Olive inlays

FRETBOARD MATERIAL

Pau Ferro

NUT

Bone

Frets n°

20

FINGERBOARD RADIUS

12"
SCALE LENGTH

864mm

BRIDGE

Paoletti OEM Bridge

PICKGUARD

Brass pickguard

WEIGHT

4kg to 5kg

CASE

Paoletti Hard-case

MISC

Certificate of warranty & authenticity