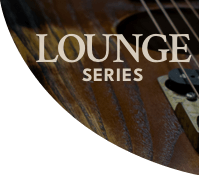 Nancy Lounge 2P90 - Paoletti Guitars
This pictures are referred to the model. The details of the body may change
Description
Nancy Lounge 2P90 - Paoletti Guitars
Here is a Paoletti Nancy Lounge Series with an empty body and tonal chambers.
Thin line Paoletti P90 pickups has a bluesy sound, with a middle-high output and it's good for overdrive and blues-rock sounds. Paoletti Pickups are hand-wired in Paoletti Guitars factory located in Tuscany, Italy.
Technical specifications:
Neck: 7,80 kΩ
Bridge: 8,10 kΩ
Colors are important, they reflect your personality on the instruments, that is the reason why here in Paoletti Guitars we let you choose the best one for you. Just be in touch with us to develop your custom guitar.
Check out the Darrel Braun review about the Nancy Lounge 2P90 - Paoletti Guitars.
You could also like:
"It's a great emotion to give a new life to our ancient chestnut, is like painting a memory of it that last in a guitar, ready to bring you years of high quality playing."

Fabrizio Paoletti - Master Builder

SIGN UP TO RECEIVE EMAIL UPDATES
New product announcements, special promotions, sales and more .